June 2023 Biosecurity Test Results
We ran a round of tests on Babe after purchasing her. April had been tested two months before, and the kids were all still too young to test, so Babe was the only goat tested this round.
We tested for Caprine Arthritis Encephalitis Virus (CAE), Caseous Lymphadenitis (CL), Johne's Disease, and Q-Fever.
All her tests were negative.
She will be tested again within six months' time, along with the rest of our goats, as they should all be old enough for testing by then.
Caprine Arthritis Encephalitis Virus (CAE)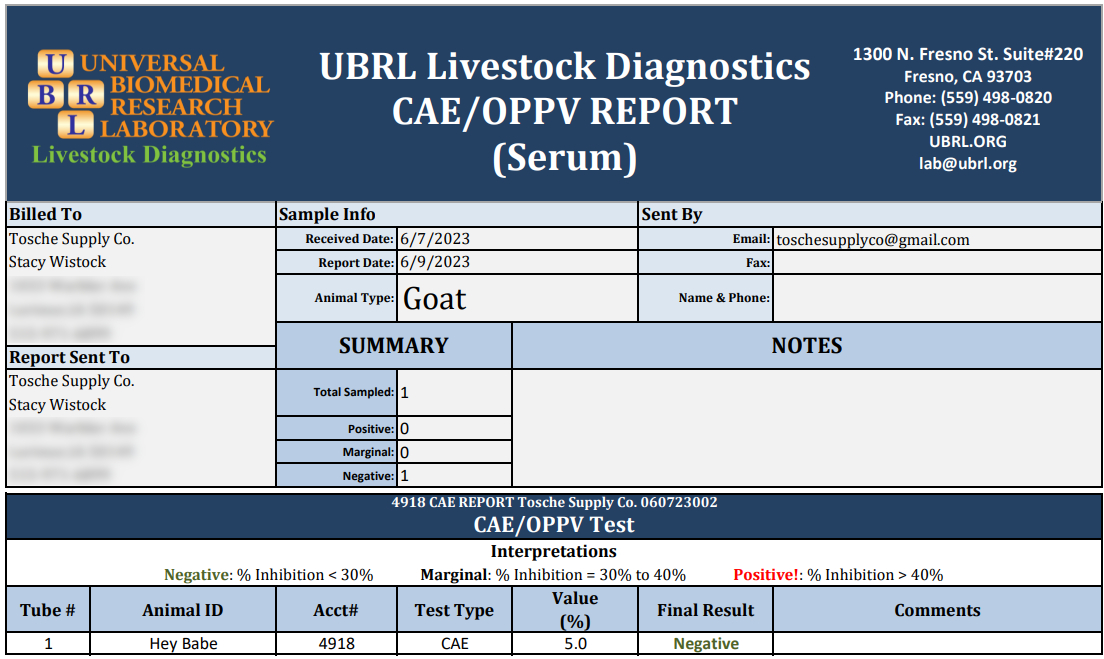 Caseous Lymphadenitis (CL)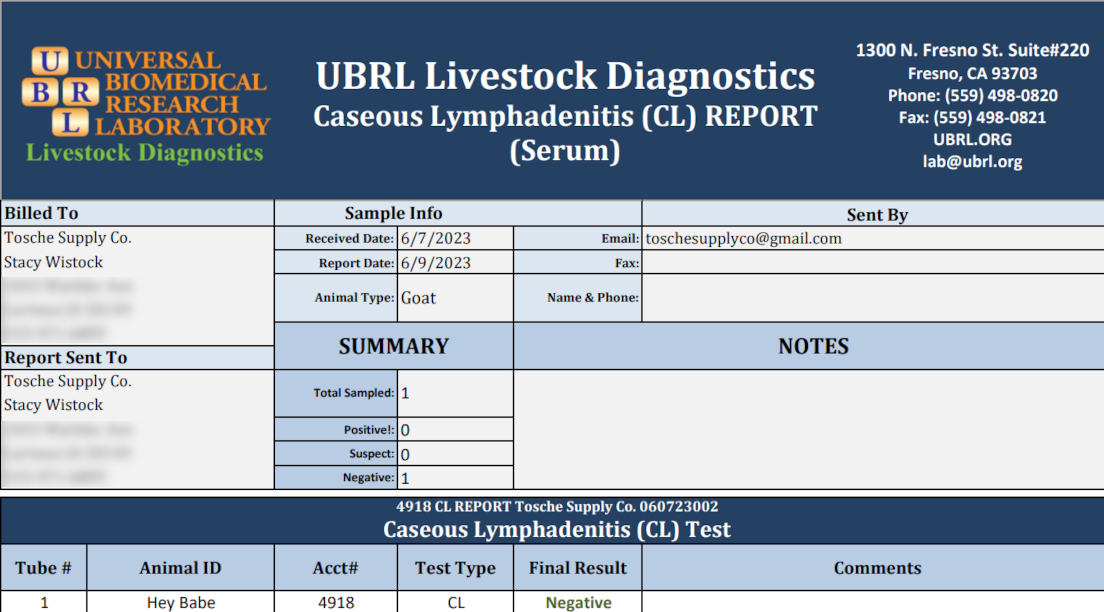 Johne's Disease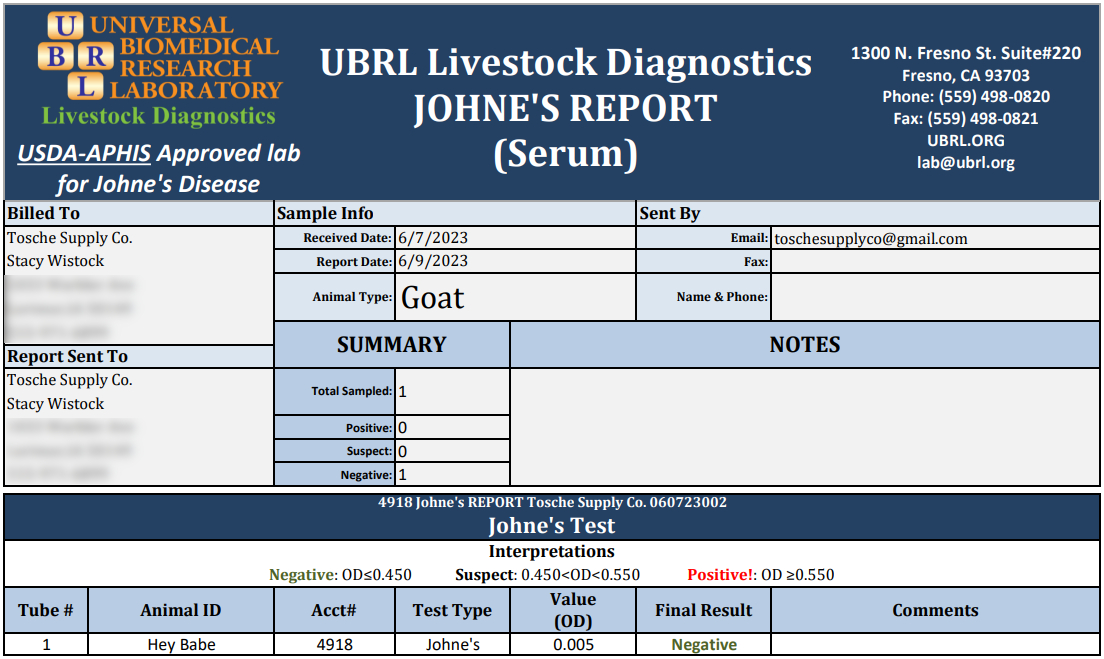 Q-Fever